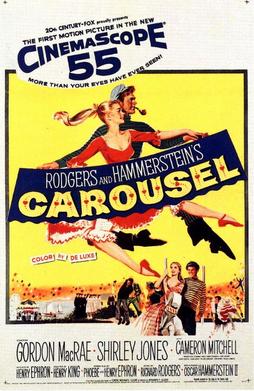 I'm pretty sure that in a few days we are going to succumb to temptation and download Disney+. But as part of my Depth Year, I am trying to make more use of the things I have before I buy more things; such as wearing the more of the clothes I own instead of buying new ones. This principle also includes my entertainment options, so before we give in and start exploring the nostalgia-fest of Disney, I went through all of our DVDs and I have made a Lockdown Watchlist of movies and TV shows, that I have either never seen before or ones that I haven't watched in a long time and would like to revisit.
Here is my list:
Sweeney Todd: The Demon Barber of Fleet Street – The other day I got the song, 'A Little Priest' stuck in my head. Just as I was trying to fall asleep, I could hear the same lines going round and round in a loop; 'With the price of meat being what it is, when you get it…if you get it…..good you got it…'. Maybe the empty shelves at the supermarket is getting to me! Anyway, I think the best way of defeating the earworm is just to spend an evening watching the whole musical.
Oklahoma – I have never seen this film all the way through. I have tried several times, but each time I have been interrupted by a phone call or friend dropping by. I am determined the next time I start it I am going to see it through to the end.
State Fair – Sticking with musicales, I have a couple more that I got in a box set but have never watched. State Fair is one of them….
Carousel – …and Carousel is another. I know very little about either of these films so it will be fun to watch them with no expectations.
Hustle – Rob has the complete series of this TV drama about a team of con artists. I think I watched the pilot episode a few years ago, but never followed through with the rest. Now is the time to revisit it.
Band of Brothers – This is another one of Rob's collection. I have heard nothing but good things about this mini-series but have never watched it before.
Cat on a Hot Tin Roof – I love this film and play, but haven't watched it in a long time. A family all stuck together with rising tensions and secrets spilling out, seems very appropriate for a lockdown season!
Finding Neverland – This story of the man behind Peter Pan,  is so beautifully made and shot, it's imaginative, sweet, with some amazing performances. But It also makes me ugly cry so I can't bring myself to watch it too often.
Gremlins – Confession. Gremlins 2: The New Batch is my ultimate guilty pleasure movie. It is so silly and ridiculous, and I really like watching it. But I have never watched the original, which I believe is a bit more weighted on the horror side rather than the comedy side.
One Flew Over the Cuckoo's Nest – Another film that I think is breathtakingly well made, but just too sad to watch too often. But I will face the tears and return to Nurse Ratched's ward once more.
The Fifth Element  – This is one of my favourite films, and I have seen it many times before, but I haven't watched it too recently and I'm going to need some laughs in my watchlist to balance out all these tearjerkers.
The Godfather – I've watched this once all the way through, and whilst I thought it was OK, I feel like I didn't quite get what other people see in it. I'm wondering if I will appreciate it's brilliance more on a second viewing.
Public Enemies – This is one of Rob's movies that I have never got round to watching and know very little about. Looks like a decent thriller/action flick.
The Lord of the Rings (1978) – The last three films on my list are all films of my childhood. Before Peter Jackson made his definitive trilogy, Ralph Bakshi made this animated version in the 70s. The film covered the events of the Fellowship of the Ring and most of the Two Towers. And Ok, the film is a bit odd, the animation style jumps around a bit, and they change Sauraman's name a few times throughtout the film. But still I think it's under-rated. John Hurt voices Aragorn, and Anthony Daniels voices Legolas – just imagine that – C3PO plays Legolas! I don't get why more people don't love this film!
Willow – Another childhood favourite, that I haven't watched all the way through in a very long time. I remeber as a kid loving Sosha, Mum-issues aside, I thought she was so cool with her red curly hair and sword fighting skills. I'm looking forward to revisiting this classic.
The Dark Crystal – Finally, the Dark Crystal. This film scared me as a child but I still thought it was amazing. We watched the new TV series on Netflix not too long ago so I think it would be good to go back to the original film and have a refresher before the next series comes out.
So that's a good long list to keep me entertained these next few weeks, hope that you are all staying safe out there!
x